The next dimension in drug discovery
About Us
High-throughput screening (HTS) of large collections of molecules against novel drug targets is an intuitively powerful approach to early stage drug discovery. To harness the expected power of this technique, most large global pharmaceutical companies have made major investments in preparing and testing massive libraries of small molecules against a wide variety of targets. These investments have generally been disappointing as only a small number of new drugs have been discovered.
One limitation of the common HTS libraries is the two-dimensional (2D) character of most of the molecules in the collections. These rod or disc-like shapes bind to many other sites as well as the intended target-site, resulting in numerous side effects. Addressing this problem has been difficult because of the complexities of more 3-dimensional (3D) chemistry, particularly the number of synthetic steps required and the starting templates available.
Vast Bioscience has overcome these stumbling blocks with a technology platform called VAST (Versatile Assembly on Stable Templates). This platform enables the rapid and simple synthesis of an almost limitless array of drug-like molecules with diverse, complex and tailored 3D-shapes.This large array of 3D shapes are unique and explore an enormous universe of unchartered 3D space when compared to pharma collections. This provides the ability to develop molecules for lots of different targets, and indeed the VAST library has provided hits over a number of different target classes. In addition, history has taught us that as molecules progress from discovery to drugs they have increased 3D character, reflecting improved safety being driven by improved selectivity. This 2D to 3D progression is driven by hit rates in early discovery, with higher hit rates and promiscuity for 2D molecules when compared to 3D molecules and the dearth of systematically diverse 3D shapes in pharma collections of molecules for screening. Vast Bioscience addresses the issue by providing large arrays of systematically diverse 3D shapes for screening.
Vast Bioscience's business strategy is to offer the pharmaceutical industry, as a whole, a unique opportunity to develop innovative drugs with superior potency, target selectivity and safety. These efforts are supported by a management team with a strong pedigree in biotechnology as well as drug discovery and development.
Vast Bioscience: the next dimension in drug discovery!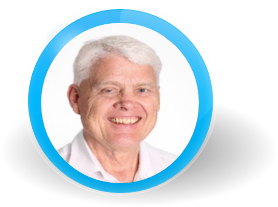 EMERITUS PROFESSOR ROBERT STABLE AM MBBS (Qld), MHP (NSW), DUniv (QUT), FRACGP, FCHSM (Hon), FAICD
Chairman, Director
Professor Stable's roles over a career spanning more than 40 years included Vice-Chancellor and President of the independent, not-for-profit Bond University for 8 years, Director-General of the Queensland Department of Health for 8 years, Member and Chair of the Australian Health Ministers' Advisory Council for 8 and 2 years respectively, Hospital Medical Superintendent and Chief Executive (for 14 and 4 years respectively), Flying Doctor (for almost 3 years) and General Practitioner. Current Board appointments include Metro North Hospital and Health Board (Chair), Health Workforce Queensland Board (Chair), Royal Flying Doctor Service – Queensland Section (Director), North and West Remote (Primary) Health (Director), selectablity (Director) and Vast Bioscience (Chair).
He is a Fellow of the Royal Australian College of General Practitioners (FRACGP), the Australian Institute of Company Directors (FAICD) and the Australasian College of Health Service Management (FCHSM). Other longstanding Fellowships, from which he has retired, were the Royal Australian College of Medical Administrators (FRACMA), the Australian College of Health Service Executives (FACHSE) and the Australian Institute of Management (FAIM).
He has a Master of Health Planning (MHP) degree from the University of New South Wales and an undergraduate degree in Medicine (MBBS) from the University of Queensland. Professor Stable was appointed an Adjunct Professor at the University of Queensland in 1997, and at James Cook University, Townsville, in 2001.
A Centenary Medal was awarded to Professor Stable in 2001. He was also awarded an Honorary Doctorate by the Queensland University of Technology (DUniv) in 2002 in recognition of his 'significant contribution to the community and outstanding leadership in health care in Queensland'. Upon his 'retirement' in December 2011, the Council of Bond University conferred upon him the title of Emeritus Professor in recognition of his eight years 'distinguished service' as Vice Chancellor and President of the University.
In May 2013, Professor Stable was appointed a Member of the Order of Australia in the General Division (AM) 'For significant service to the community of Queensland through innovative and strategic management in the areas of tertiary education and health'.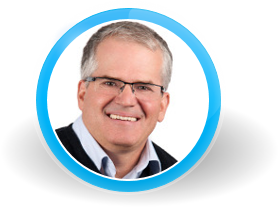 MARK SMYTHE PhD
Director
With close to 30 years' experience in the biotechnology sector, Mark has a proven track record of translating innovative technology into valuable products. A medicinal chemist by training, he was involved in the discovery of the marketed drug Relenza while still a PhD student. He later founded Protagonist, a NASDAQ-listed global biotechnology company with operations in Brisbane and San Francisco and an international consortium of investors and partners. At Protagonist, he raised approximately $90 million in commercial funding, and licensed numerous compounds and technologies to various pharmaceutical partners, including GlaxoSmithKline, Ironwood Pharmaceuticals and Zealand Pharma.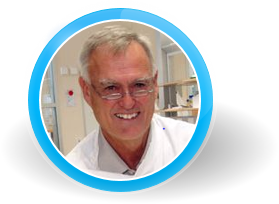 PETER ANDREWS AO PhD FTSE FAICD
Co-founder
Peter is a scientist and bio-entrepreneur who has established and led multi-disciplinary scientific teams at various research institutions, including the first Australian laboratory in computer-assisted drug design at the John Curtin School of Medical Research (Australian National University) in 1975. Since 1985, he has founded or co-founded a number of scientific companies, including Vast Bioscience, Implicit Bioscience, Alchemia and Biota (developers of the anti-influenza drug Relenza). In 2000, together with Professor John Mattick AO, he established the University of Queensland's Institute for Molecular Bioscience, and subsequently served as Queensland's first Chief Scientist from 2003 to 2010.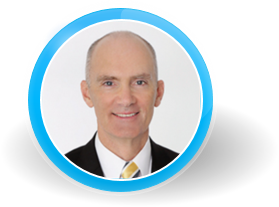 RICHARD MARSDEN BA GDIP APP FIN
Co-founder
Richard has held senior wealth management positions with NAB, Berkley Group and Tynan Mackenzie, and more recently as Queensland State Manager for Tynan Mackenzie in Brisbane. He is now a wealth management and tax planning director at MGD Wealth. Richard has a keen interest in biotech and also sits on the board of Implicit Bioscience. Richard has held a number of honorary positions in not-for-profit entities involved in education and fundraising for medical research.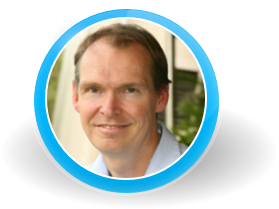 ANDERS FRANSSON BSc LLB MBA GCCom GAICD
Co-founder
Anders has over 25 years' experience as a corporate and finance lawyer, gained in top tier firms in Australia and Bermuda. Anders obtained his MBA and a finance degree in 2008–2011 and has since directed much of his energy toward start-up companies. Anders is a consultant to Gadens in Brisbane and sits on a number of boards.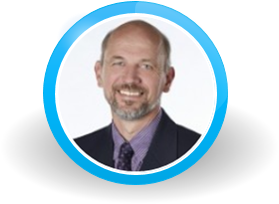 WIM MEUTERMANS PhD
Cheif Scientific Officer
Wim joined Vast Bioscience in 2015. He is one of the key inventors of the VAST small molecule discovery platform and is co-inventor on 12 patent families relating to VAST technology. Wim has over 20 years of experience in all aspects of drug discovery, managing multiple discovery programs in diverse therapeutic indications (pain, antibacterial, oncology and respiratory disease), including the discovery of Alchemia's IND-ready candidate.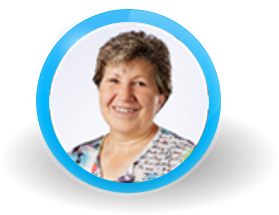 ELKA PALANT MPharm
Senior Project Manager
Elka joined Vast Bioscience in 2015 and has worked in the biotechnology sector for over 15 years, gaining experience in early stage technology development including preclinical research, clinical development (to phase II in pain), regulatory strategy, project management, alliance, contract and intellectual property management, and other commercial activities required to progress novel technologies through the drug development process.
© Copyright www.vastbioscience.com